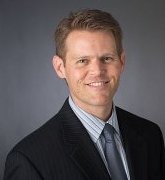 Kevin Brodehl is a litigation attorney and Partner at Wendel Rosen Black & Dean LLP in Oakland, California.  He takes great pride in working with clients to diagnose, solve, and win high-stakes disputes from the pre-litigation stage through trial, arbitration, and appeal.
Kevin has been recognized as a "Super Lawyer" every year from 2012 through 2017 (Thomson Reuters ratings), which is awarded to only 5% of the Northern California Bar.
His distinguished track record of success in courtrooms across California started early — he won his first trial the day after he was licensed as an attorney, won his first appeal three years later, and has served as lead counsel in an array of complex cases ever since.
REAL ESTATE AND SECURED LENDING DISPUTES
Kevin handles disputes over "Money and Dirt" and named this blog accordingly.
He solves problems for a diverse set of real estate clients — owners, developers, investors, LLCs, partnerships/funds, REITs, and public agencies. Cases often involve broken contracts (development agreements, purchase and sale, options, leases), title and title insurance issues, easements, LLC and partnership disputes, and eminent domain.
Kevin also specializes in secured lending disputes. He represents a mixture of private lenders and sophisticated borrowers/guarantors (often developers and investors) to resolve disputes involving loan default, receivership, foreclosure, and lien/priority issues.
As an Adjunct Professor at U.C. Berkeley School of Law in 2016, Kevin taught Real Estate Transactions and Litigation to advanced JD and MBA students, and he is a regular seminar speaker on real estate and secured lending issues. He is also an Annual Update Author for CEB's leading treatise "Mortgages, Deeds of Trust, and Foreclosure Litigation."
APPEALS
Clients and other attorneys retain Kevin to guide cases through appeal. He has argued in appellate courts throughout the State, and has notched several published, precedent-setting victories.  Kevin served as President of the Appellate Section of the Contra Costa County Bar Association from 2004 to 2007.
BUSINESS DISPUTES AND COUNSELING
Kevin also provides litigation and risk-avoidance advice  to companies in California's emerging industries (including Technology, Health Care, and Cannabis) in matters involving contracts, ownership interests, fiduciary duties, and trade secrets.